Book Now for November Weekend Design Course - 7th and 8th November

8th September 2015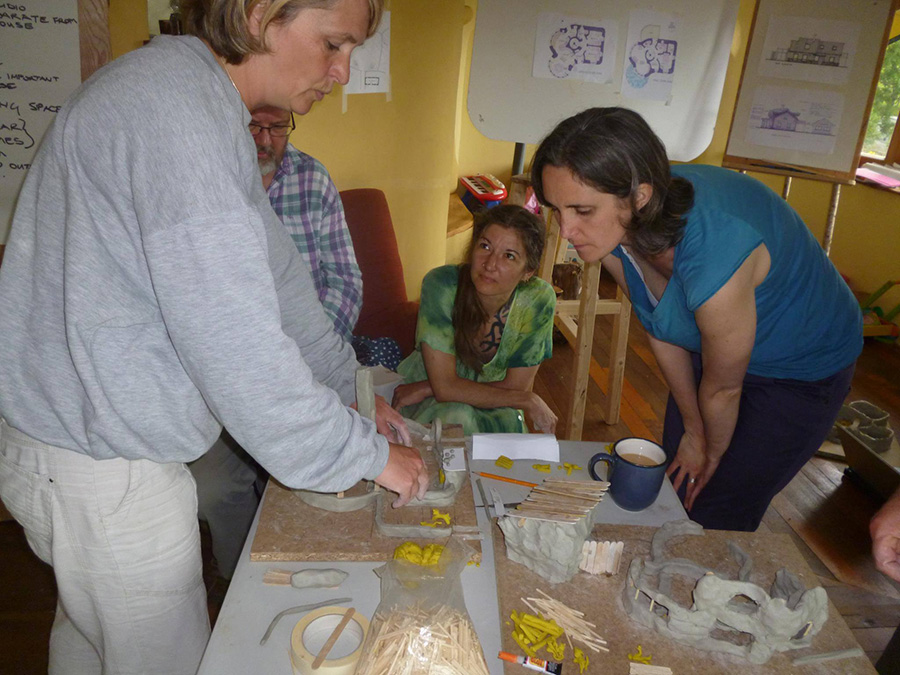 This course is suitable for all house types - not just natural building projects. For just €165, you will gain far more than €1,000's worth of professional architectural advice.

What do we cover over the weekend? Well, I will guide you step by step through the design process, using slide shows, worksheets, questionnaires, a tour of the Mud and Wood House looking at relevant design issues and, of course, model making. The design issues we will cover are outlined below.

Site
What should you look for when choosing a site? If you already have a site, what are the challenges (because no site is perfect) and what are the features (because your design should make the most of them)?

If you are extending/renovating your existing home, what does not work for you at the moment and why? What are the best ways to resolve those issues?

Where is the light? Where is the wind? Where are the sun traps? Where are the views?

If you have an existing site, you are very welcome to submit information about your site prior to the course and we will use it during some of our workshops as a real-life example. I will let you know what information I need and I will need it by the Tuesday before the course starts to be able to incorporate it into the workshop. As a class, we can look at the site as an anonymous site (no-one else needs to know it is yours) or you can "own it". Just let me know before the course starts.

You
You should always be at the heart of your design. That is one thing that I love about designing homes. Once a particular site has been chosen, that set of parameters is fixed. But everyone will will have a different response to that site ... and that is all to do with personality and lifestyle.

Are you an early bird or an night owl? Are you an avid reader? Do you like to lock yourself away for a box-set marathon? Would you like a vegetable garden? Do you own much sports gear? Do you like peace and quiet or are you happiest in amongst the mix. Does all of the above apply?

Lifetime Adaptibility
Will you grow old in this home? Will you have (more) growing kids in this home? Will you get sick in this home? Will you have ageing parents? We cannot predcit the future but some things, such as growing older, are inevitable. It is possible to plan for the future so that your home remains a comfortable and safe place to be.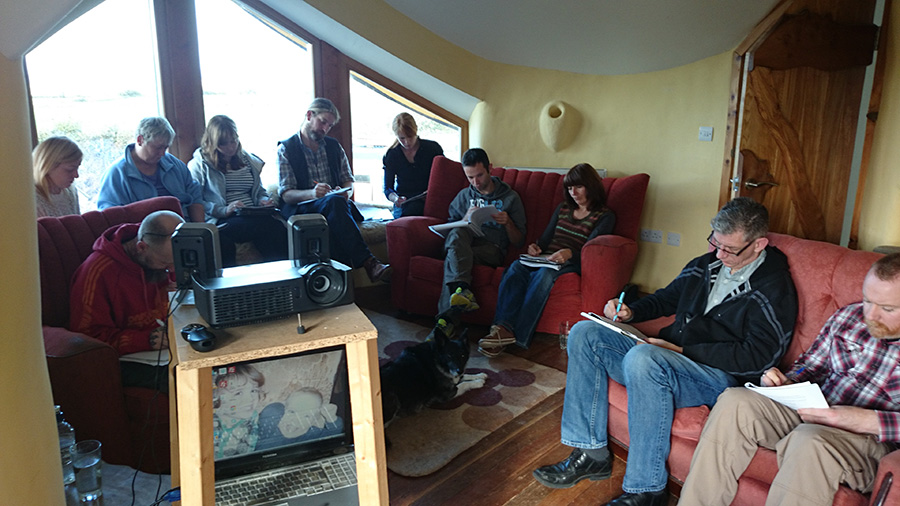 Budget
Most people vastly underestimate how much it costs to build a house or extension. An unrealistic budget is probably the single biggest source of stress in domestic construction projects. I will help you to plan a realistic budget ... and it is not just the cost of the build itself that needs to considered - there are local authority contribution costs, building control costs, health and safety costs and professional fees to be considered too.

Just as important as setting a realistic budget is sticking to it. We will look some of the ways you can keep your budget on track and at some of the most common budget-blowing mistakes.

The Planning Process and Building Control
As well as looking at very practical issues such as money, we look at how to deal with planning. Come on the course to find out all about "The Story". It is probably the best secret weapon in obtaining planning permission, particularly for unsual projects. We also look at what is and is not allowed under the (relatively new) building control system.

Building under the radar is not an option anymore. In the past, an unauthorised structure could be regularised by obtaining retrospective planning permission (retention permission). However, under the building control system, there is no way to retrospectively gain a completion certificate. No-one is allowed to use, open or occupy a building without this completion certificate. Even if you intend building a hardcore, 100% natural and salvaged home, you should build an asset, not a burden (on the landscape or your children). There is nothing sustainable about building a structure that will be unusuable in only a matter of years or decades.

Disclaimer: Planning permission is never guaranteed as the final decision rests solely with the planning authority.

Other Design Considerations
We will also take a quick look at items such as choice of materials and how they might affect the aesthetic of your home, heating options for your home and how that can affect design, and issues such as water supply and wastewater treatment - again purely from a design (rather than technical) point of view.

Note: This is a design course, not a construction course. So we do not get into any construction details, etc.
Book you place here -

We also accept cheques made out to Mud and Wood or you can pay via direct transfer. Contact
feile@mudandwood.com for bank account details.

You will also need to fill out a booking form to complete your booking. Choose from one of the options below:

On Sunday afternoon, we finish up by making a model of your dream home or extension, tying together many of the concepts you will have learned over the weekend. So if you still need some inspiration, scroll through for a look at the designs some of our past course participants have created.
Sometimes people do not want to design a whole house. Sometimes they want to look at one room only in a lot of detail, or even just one element of that room. We have had people design living rooms, kitchens and even a Japanese bath house.
Sometimes, they go the opposite way and come up with a design that looks at the whole site, not just the house itself; the relationship between buildings or other structures and elements in the garden. It's up to you which way way you want to explore your ideas.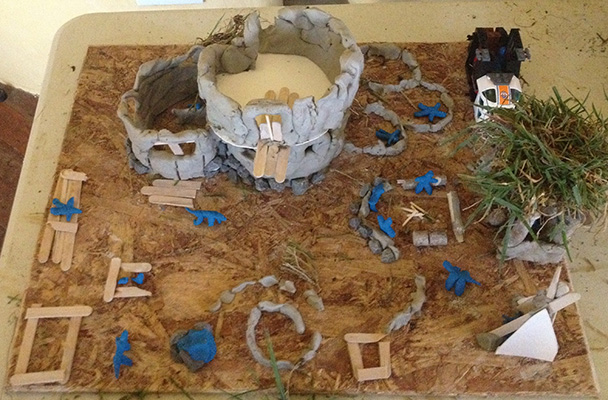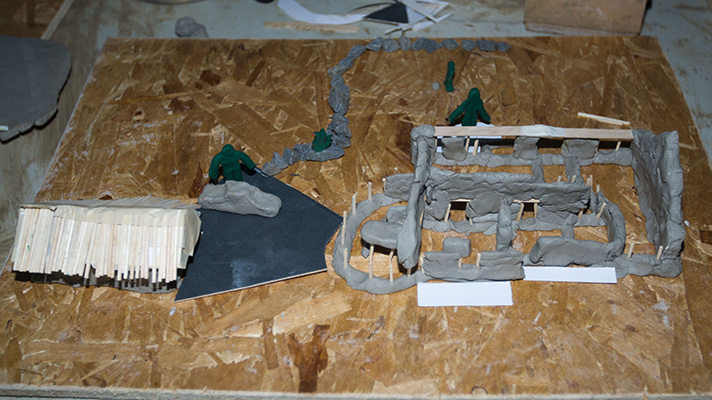 At the end of our model-making session, each person gets to talk about his/her work and we examine how the design addresses issues such as light, views and the lifestyle of the owner. When I first started running this course back in 2012, I was nervous that the students might not get it ... that their designs would not address the important issues. I have been very humbled and amazed by the thoughtful designs that have been produced. I love hearing everyone talk about their models and that everyone on the course can learn from each others' insights. And I always say, it's not about making the prettiest model, it's about using the materials in 3-D to play with space and generate ideas.
| | | | | |
| --- | --- | --- | --- | --- |
| | | | | |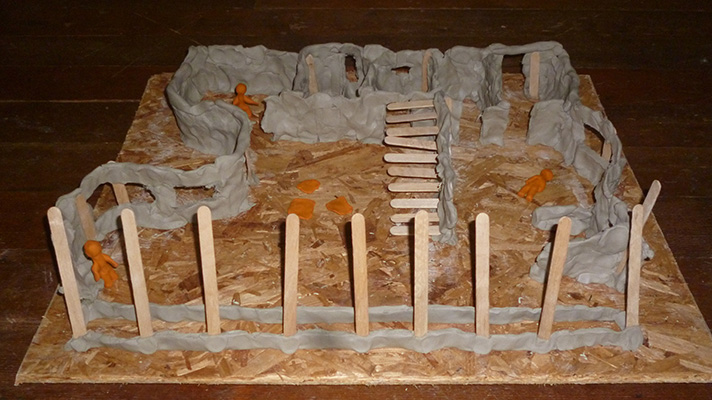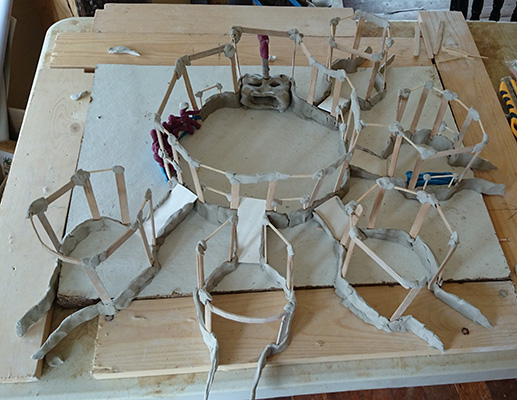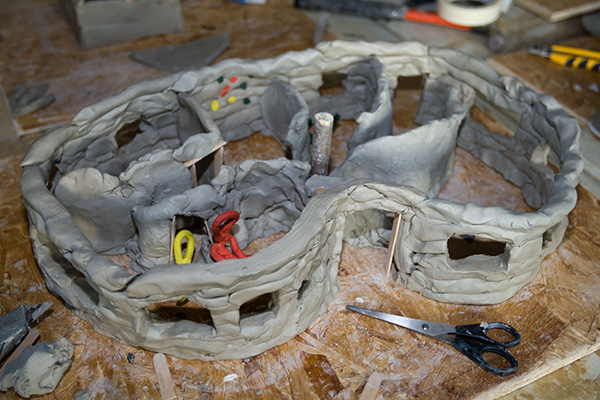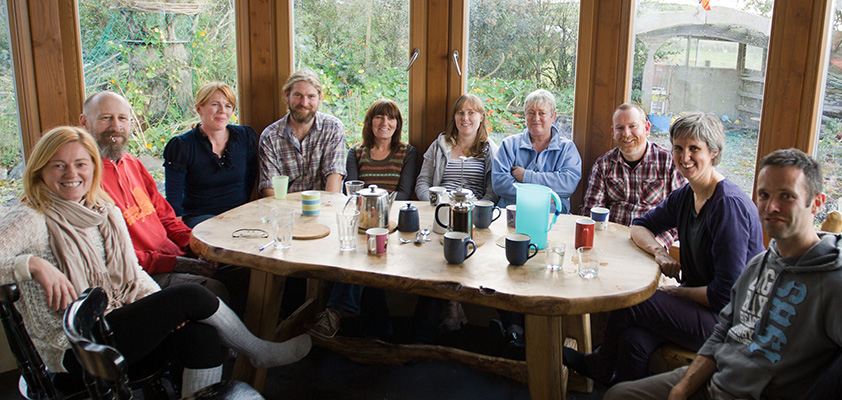 While we will cover a lot of quite serious information, the weekend is relaxed. By the end, hopefully you might have made some new friends. At the very least, you will get an insight into how they like to live their lives. And the lunches are great too! But don't just take my word for it. Here is what some of our previous course pariticpants have said:
"If I had come on this course earlier I could have saved a lot of time and money which I wasted. I now have a greater understanding of options - what to look out for regarding sites and buildings and I have a better feel of what I want and how to be more flexible with my ideas of building, design and considerations for my future."
Simon, Galway

"Excellent. Real mind and eye opener. Great to see that through hard work, determination and vision you can live the dream. Inspirational."
Declan Gilroy, Sligo

"This was much more than a design course. It made you seriously think about how you live your life. You are given time to reflect and plan how your life may change in the future, adapting your living requirements to meet future needs. Colin and Féile not only teach low impact living but lead by example. Wonderful course, well done!"
Éamonn Price, Sligo

"Great course, full of information to start you on your building journey."
Ollie Smyth, Enfield, Co. Meath

"This course really opened my eyes as to the process of designing and building a house. The information is precise, detailed and very well presented. Féile and Colin are very welcoming and warm. The setting is just perfect to inspire!!"
Niamh, Dromahair, Co. Leitrim

"I really enjoyed this course. It was very relevant to the phase I'm in my own process. I feel much better informed to move forward and that my project will be improved as a result. Féile gave great information and input from others attending added a very dynamic and all-encompassing overview of design."
Karena Stannett, Co. Roscommon

"I absolutely loved this course - every detail. My fiancé and I are at the beginning of the complicated business of building a house, and were at a complete loss. After taking this course we feel immensely more prepared to face the process. It was also so refreshing and inspiring to see such an ideal manifestation of eco responsible living. Our main priority is to leave the lightest footprint possible when we build and this course gave us a lot of guidance in that direction. We'll definitely be looking into next years courses! Oh - I should mention how AMAZING the lunches were."


Ruth Rooney, Co. Kildare

"Mud and Wood courses are fantastic in allowing one to be creative when designing your shelter and dream space. Informative and realistic, I would recommend this course to anyone thinking of building for the first time. Thanks to Féile and Colin for allowing us into their beautiful home."
Joanna Sweeney, Sligo

"If you are thinking of building this is an excellent course to put you in the right direction. Fantastic food for thought - Inspiring."
Claire Samways, Raholp, Co. Down

"I would highly recommend this course for anyone intending to self-build. Loads of relevant information regarding planning, design, budget, administration fees, professional fees, etc. necessary to know in order to avoid surprises. The teaching environment was relaxed and homely, while being highly informative."
Juliana Clarke, Carrick-on-Shannon, Co. Leitrim

"It was the right course to push me into the practical considerations of designing our own home."
Roisin, Sligo

"All of my initial ideas before the course went out the window and were replaced with more practical and functional ideas. Filled with a wealth of knowledge, you will be able to face the planners."
Jai Pierce, Swinford, Co. Mayo

"Very informative. Féile is a great speaker. She is always giving positive vibes and keeping all the class in tune. Colin's meals were beautiful. Really pleased with questions raised in relation to the pros and cons of different building materials in houses"
Damien Daly, Mallow, Co. Cork

"Totally enjoyable experience - I thought my partner was more suited to come - so nice to get such precise information. Delivered by Féile, it couldn't have been better - a very informative weekend. I got so much out of it, especially the model making. Colin's food was delicious. They definitely run a fab course."
Kathy Dunn, Dunfanaghy, Co. Donegal

"Very good course. Loved it. Will be back."
Angelique Rohan, Sligo

"The course was a really good way of opening my eyes to simple things that I may not have considered when designing our home. I found it very informative and Féile was very knowledgeable. The house is a home and a fabulous example of natural building. The food was amazing too - thanks Colin!!"
Sandra, Sligo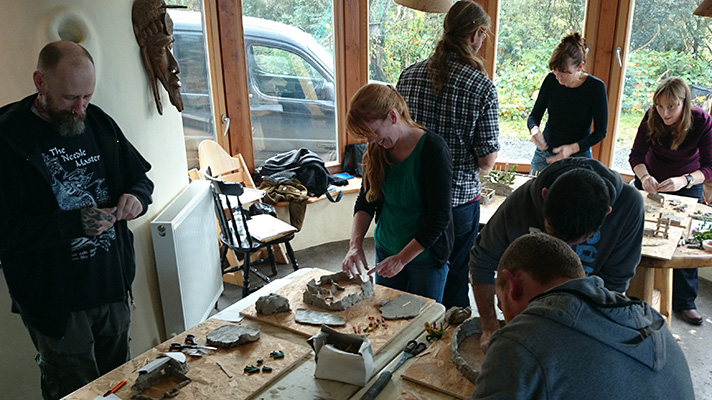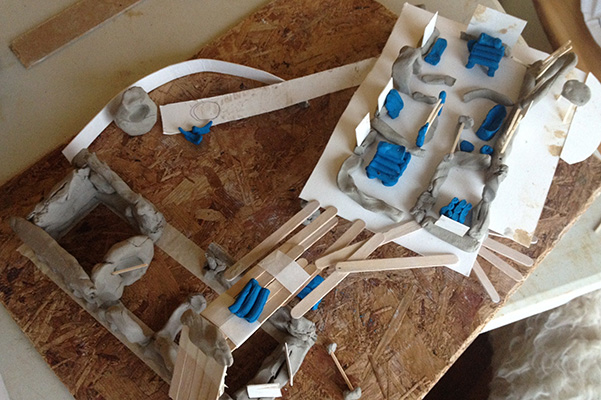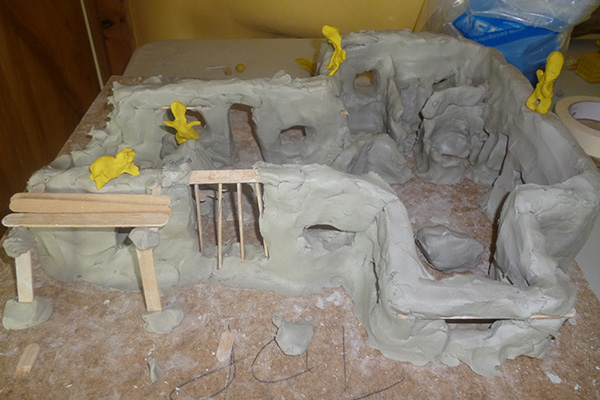 <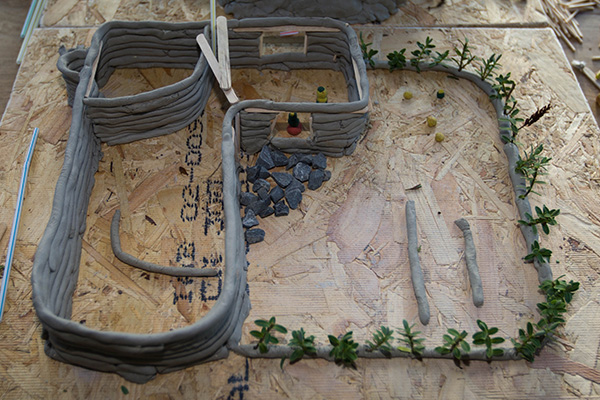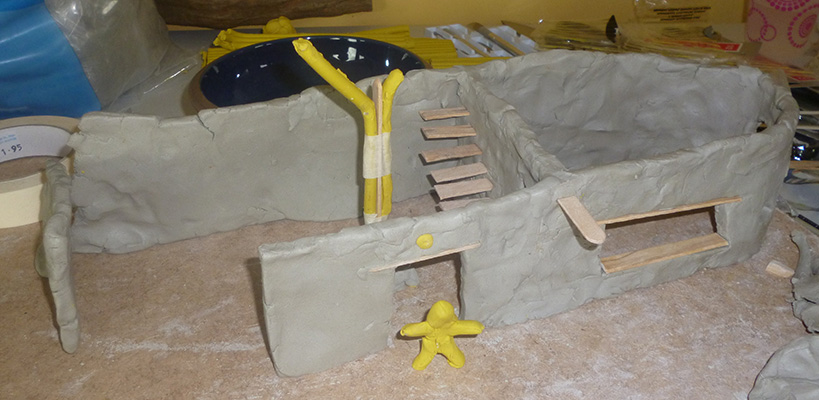 So why not release your creative inner child and explore house design in a relaxed, friendly atmosphere. This step by step course could help you take your first step towards your dream home.

We also accept cheques made out to Mud and Wood or you can pay via direct transfer. Contact feile@mudandwood.com for bank account details.

Fill out the form to complete your booking. A confirmation/information pack (directions, accommodation, what to bring, etc.) will be sent on receipt of payment and a completed booking form.
Copyright 2015, Féile Butler - Mud and Wood